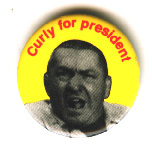 Welcome to Bill's Page O' Stuff.
May your stay here be a pleasant one...
(A new/recent project to restore my old college webpage)


---
Visit the Bill's Hacks home page here... Bill's Hacks
---
If you spam me, I boycott you.
Please keep my email address off of any unsolicited advertizement emailing lists, you will be wasting your time and losing any potential for my business by spreading my address around. Spam makes up at least 80% of emails I receive, and I'm sick of having to search through all the crap to see the important stuff from friends and business partners.

I hereby officially solicit contact by employment agencies and/or persons seeking to fill an engineering position that I may be suitable for. This is the ONLY form of solicitation I make here. Anything resembling an advertizement for any commercial product or service, which I did not SPECIFICALLY solicit, is considered spam. Any unsolicited non-commercial mailing list, eGroup, Yahhoo! Group, one-time mailing, or any other form of unsolicited online contact is also considered spam. This includes anything even of similar topic to a forum of which I have subscribed to by myself, if I also wanted to join yours I would have done so myself. The ONLY acceptable exception is if a forum I have subscribed to is being reorganized/renamed and keeping the original topic for the original purposes of that forum, and subscribing me to the new version of the same entity is required to maintain my membership, but if this is so please specifically note the situation in the subscription announcement. Failure to so note makes the announcement and new subscription look EXACTLY like spam, which it will be considered, and reported to the relevent service provider abuse department where possible.

By US Code Title 47, Sec.227(a)(2)(B), a computer/modem/printer meets the definition of a telephone fax machine. By Sec.227(b)(1)(C) it is unlawful to send any unsolicited advertisement to such equipment, punishable by action to recover actual monetary loss, or $500, whichever is greater, for each violation.

---
Here's some information about my senior design project at RIT
My Realtime project
---
Links to WWW sites I go to a lot...


Amiga Inc. Yes, it's back (again! and again!), now no longer owned by Gateway (2000) and is finally independent.

Amiga.org Find your way to the rest of the Amiga world.

Amiga Network News

Czech Amiga News

Amigart

The Rochester Institute of Technology This is where I went to college. (I actually don't visit their web site much anymore since graduating) But they haven't deleted my account yet and it makes a fine "free web site hosting service" :) :)

"Weird Al" Yankovic A page about the coolest music entertainer around. Maintained by Al's drummer, Jon "Bermuda" Schwartz. Lots of links to more Al pages too.



I've removed my email mailto: link because of excessive spam abuse. (like anyone else cares right?)
bill AT DIESPAMMERSDIE prodatasys DOT com